The Tamil festival … The Pongal festival known as Thaip Pongal, the Harvest Festival is Tamil Festival.
There are six types of worship practices, such as Chauram (Sun worship), Saiva (Shiva worship), Saktham (Shakti worship), Gowmaram (Murugan worship), Kalappathi (Ganapati worship) and Vaishnavam (Vishnu worship). Following one of these, the devotees of the same deity have the same. But the six deity worshipers are the only deity who worshiped the sun …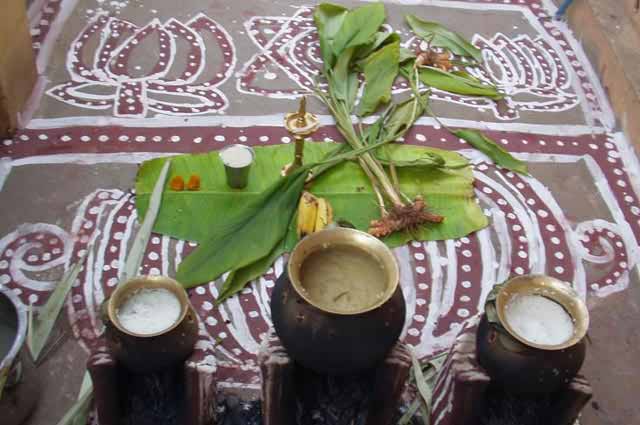 This is the god we can see with our eyes everyday! Pongal Thirunal is a festival celebrated by the Sun God who is associated with dawn.
There is a relationship between the sun and the sun. Similarly, Pongal festivities Nannah has been binding on the occasion of the Than month.
The sun, entering Makar Rasi in his path, is called 'Makara Ravi'. It is called Utharayana Punya period. The Northern Territory is the north-north and north gate. Although the sun appears in the east and westward, the sun is the sun of light in the times of the Dziska Dynasty and the northern part of Uttar Pradesh.
It is said that Than, Masi, Mar, Chita, Maya, Anini and Sage are the days of Uthirayana Punya period and the day of the devas. The best time to do good things is a good time. If death is also happening in equinox, That is why Bhishma, who fell in the battle of the Dynasty, waited till the time of Utharayana Punya to die. My father died So, the month and the birth are very special.
Utharayana Punya period begins in the month of Month. This month is the birthday of Pongal!
Pongal is celebrated as a four day festival, bogi, pongal, cow pongal and pongal. On the day of the bogy, the first day of the month is celebrated on the last day of the month of March, to welcome the solar puja and its flowers.
Then we put old and unwanted items on the fire, clean up the house and beat white. It is all right that we do not live, do not let us be harmful, harmful, and harmful in the wisdom of pure knowledge and keep our hearts pure! Tiruchirappallur Bhaskaraka Gurukkas says that it is 'pokey', because it is evil, that it is 'bogi'.
Birth month Pongal ceremony. Excellent festivities that show the superiority of the trades industry. By the beginning of the month of Month, the harvest will be completed. The richness of the peasants is to worship the sun to live with all the living things. Culture. Ceremonies
Like Pongal, we celebrate Pongal. We do Sun both. The cows in the house are watery, decorated, and worshiped. Thank you very much. Let's pray for the farming of their work and the water of the forest to be filled with water!